Bootheel Fence became incorporated under the umbrella of Wormington Enterprises Incorporated Marvin Wormington Jr., President  and his son, Matthew Wormington , Vice President, have a combined 35 plus years experience in the fencing industry.
At Bootheel Fence Co. we strive for quality , service and fair price. Our company has been in business for 20 years and have an unlimited amount of fence options with a huge variety of designer fencing. Bootheel Fence Co. takes pride in keeping America at work. All of our fence products are made in the USA.
Aluminum
At Bootheel Fence Co. we proudly offer an outstanding selection of maintenance free, powder coated aluminum fence, gates, arbors, guardrail and handrail.
Available in variety of styles, colors, heights and grades. Products that will provide safety, security while complimenting your property and landscape.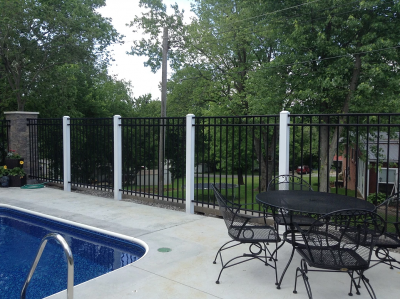 ---
Vinyl
From farm fences and pool fences to picket fences , railings and every kind of accent and accessory, we have everything you need to give your outdoor setting the elegant look you have always wanted.
Vinyl fence provides you with the highest level of privacy with minimal maintenance, we have variety of fence options to chose from such as picket toppers, lattice models and much much more.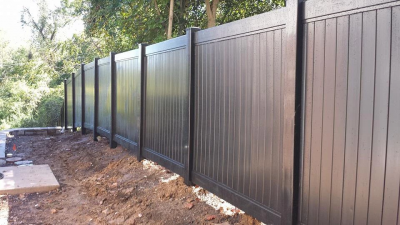 ---
---